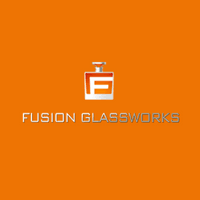 Fusion Glassworks
About the company
Established in 2004, Fusion Glassworks offers inexpensive, yet high quality china-based custom glass bottle manufacturing. At Fusion Glassworks, we use our experience and expertise to provide low-cost Chinese bottles and packaging products to those companies and individuals with no experience in China. At the same time, we uphold all standards of quality that are found at any well-established western organisation.
With the low overhead and operational costs of being based within China, combined with the low cost of Chinese manufacturing facilities, Fusion is able to offer some of the most competitive prices in the industry. Over the years, Fusion has developed an extensive network of suppliers and factories, giving Fusion the ability to provide not just bottles, but a diverse range of packaging products. You can save time and money by letting us handle all your packaging needs.
We employ a mix of western and local staff at Fusion in order to provide our customers with not only the most effective products and services, but also high quality communication and customer service.
Please contact us for any information or quotes.